Enjoyed myself so much last entry that I'm back for the afternoon edition. Around the horn we keep it local with an article by Richard Tulloch from The Brisbane Times and his Brooklyn Street Art adventure. It is a good read and gives a sturdy outsiders POV of Brooklyn. Matt Levy, who is Tulloch's Walking Tour Guide refers to street art as "graffiti with a college degree. The article is fashioned with the author getting more sold on the medium as the piece progresses. I must add that I like that he led with a Veng rollergate, good choice.
And on the Houston Picasso Art Attack I reported on earlier the police have their man, or at least they have his facebook page, and the man may be looking at some jail time if tracked down. The cat's name is Landeros, and the screenshots are included in the link, crazy way to pay tribute bro.
And we move the groove over to a man named Mobstr who is using sarcasm to spread his message. Interesting that the website that brings the message is dedicated to hair and culture, coupled with Street Art and good old fashioned sarcasm, and you got yourself a potential molotov cocktail. Or in the least a fabulous cocktail made by a master mixologist, now we're talking.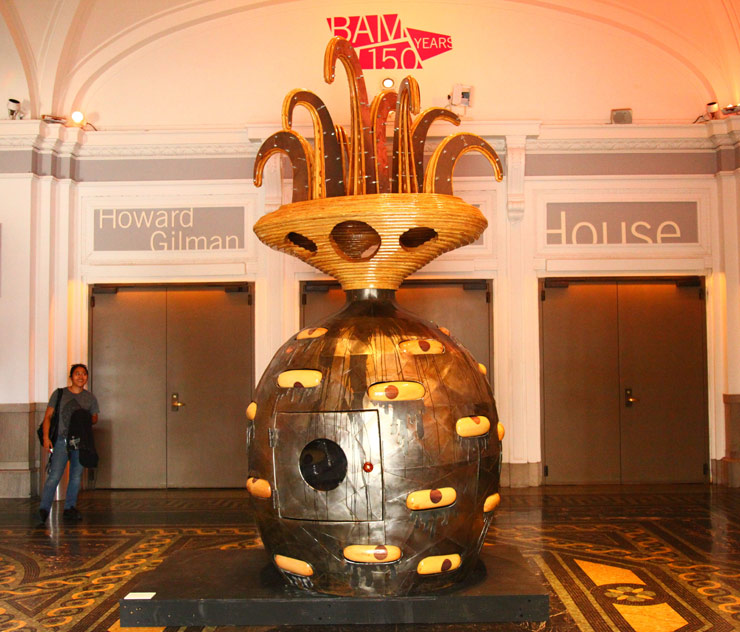 Let's wrap up this little news segment with a mention of new UFO907 work which is always relevant. And when it comes off the pen of Steven Harrington and features photos by Jaime Rojo it certainly demands attention.
That's the news roundup for now. If you have any news to share kindly leave it in the comments. Thanks!